​​THAT MEXICAN OT UNVEILS BOUNCY NEW SINGLE "DEVIL'S TANGO"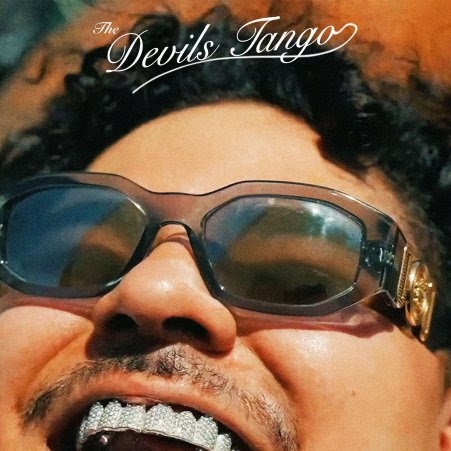 Already one of the most talked-about emerging talents from his home state, upstart Texas rapper That Mexican OT returns with his buoyant, slightly sinister new single "Devil's Tango," out today via Manifest Music / Geffen Records. Despite a 2022 resume that places him among the year's most productive and impressive young artists, the 23-year-old is pushing for even more.
The mischievous new song makes no bones about its creator's double-edged appeal. "Baby girl, your heart can't stand a chance with me," That Mexican OT raps during the irresistibly syncopated song's hook. "She know I'm the devil—but still wanna dance with me." With its swaggering bravado and instantly catchy chorus, "Devil's Tango" is another winning addition to That Mexican OT's discography.
"Devil's Tango" follows August's Nonsense and Mexican Shit, one of the most singular rap releases of 2022 so far. Collecting singles like the delirious "V-Man," the DJ Screw-indebted "Kick Doe Click," and instant party anthem "Ben Over," Nonsense and Mexican Shit is the type of introduction to national audiences that reveals new dimensions on every listen.
Born in Bay City, Texas, That Mexican OT channels rap traditions from around the country while maintaining his regional roots. His music has the wit and rigor of the East Coast luminaries he grew up studying and the cocksure swagger of Southern champions like Kevin Gates. Able to kick parties into high gear or send a listener searching in the depths of his soul, That Mexican OT is poised to become that rare thing: a crossover success who never has to compromise.
FOLLOW THAT MEXICAN OT:
Radio Airplay Experts
are specialists assisting major artist and independent artist in radio airplay and the radio spins that are needed to create awareness. We focus on assisting artist looking for Pop Radio airplay, Hip Hop Radio Airplay, Gospel Radio Airplay, Rap Radio Airplay, Jazz Radio Airplay, Rock Radio Airplay, R&B Radio airplay and Urban Radio play. We pride ourselves in providing the most cost effective radio promotions packages for artist looking for National digital radio airplay and FM radio airplay.