ROWDY REBEL RELEASES NEW MUSIC VIDEO FOR "PAID OFF" FEATURING FIVIO FOREIGN TODAY!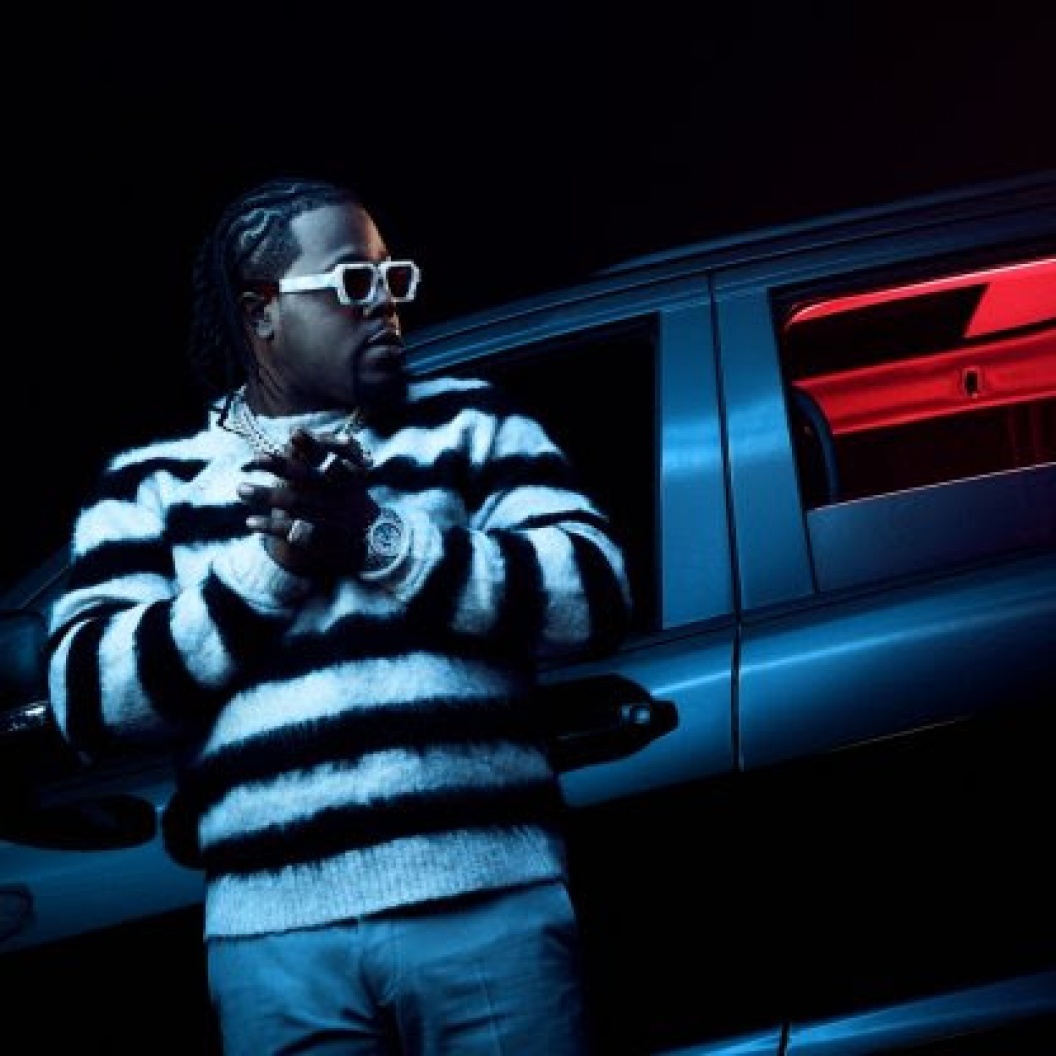 Directed by frequent collaborator G Train Productions, the visual might just be Rowdy's most action-packed display yet. This time around, he, Fivio, and two masked female accomplices launch a high stakes big money bank robbery. Armed to the teeth, they take over the bank and enter the vault under the glow of red lights. The action continues as the police catch on only to be left in the dust. It matches the track's bold and braggadocious New York swagger in terms without apology.
Many remember East Flatbush renegade Rowdy Rebel on the remix to fellow GS9 figurehead Bobby Shmurda's 2014 hit single "Hot N***a." Rowdy's gruff delivery coupled with slick bars showed promise in the Brooklyn bred rapper that he was destined for stardom. He was hit with a six-year pause, as he the young artist served a bid, exiting the prison gates officially in December 2020. While Rowdy dropped tracks while he was away—including the fiery "Make It Rain" with the late Pop Smoke and a handful of mixtapes—he had yet to deliver a full-length debut album. The time has finally come, as Rebel Vs. Rowdy arrives at long last.
The project presents a dichotomy, where Rowdy Rebel battles his former wily and rebellious self with the evolved man who learned the lessons of the streets. Each song shows different sides to the "Rebel" and the "Rowdy," concluding that he will always be a bit of both. Tracks like opener "Pop My Shit" set the tone with a battle cry that Rowdy's arrived. He's "bout it bout it" on "2022 Master P" with French Montana, as he dabbles in Brooklyn Drill with Fivio Foreign on "Paid Off." The summer is for certain to set on fire thanks to the anthemic "New York," leaning on the Ja Rule, Jadakiss, and Fat Joe classic and featuring A Boogie and Jadakiss himself.
Rowdy steps into love song territory on "Married To The Streets" with Dreezy, while the centerpiece of the project is "Rowdy Vs. Rebel," as he volleys bars back and forth with himself. It's a true testament to the artist's versatility, which we've never really seen come to fruition until now. You've heard of Rowdy Rebel for years, but on Rebel Vs. Rowdy, it's time to really get to know him, as he continues rising up the ranks as one of rap's brightest and boldest stars. He's back, better than ever, and he's here to stay.
Connect with Rowdy Rebel
Radio Airplay Experts
are specialists assisting major artist and independent artist in radio airplay and the radio spins that are needed to create awareness. We focus on assisting artist looking for Pop Radio airplay, Hip Hop Radio Airplay, Gospel Radio Airplay, Rap Radio Airplay, Jazz Radio Airplay, Rock Radio Airplay, R&B Radio airplay and Urban Radio play. We pride ourselves in providing the most cost effective radio promotions packages for artist looking for National digital radio airplay and FM radio airplay.