Rising Texas-Based Artist Tanya Nolan Talks Hit Single 'No Pressure', Indie Success, and More

Tanya Nolan is a soulful R&B/ Pop singer and songwriter known for her signature power vocals, original tracks and dynamic music videos. In addition to performing, Tanya has a gift in producing signature music releases in the genres of R&B, Pop Music and EDM Music.
Tanya was born and raised in Galveston, Texas, and currently is based in Houston, Texas. She has built an international following by paving her own path with her distinct artistry and distinguished voice. Her soulful R&B/Pop style is notable for lyrical depth and narrative that is refreshingly substantive for her style of music.


Learn more about Tanya in our exlcusive Q&A below!
What musicians/artists (famous or not) did you musically admire growing up?
I grew up as a child surrounded by great music. I was first introduced to the power of music going to church and hearing our church choir sing on Sundays.
The harmonies of the choir were so beautiful to hear and experience.Their voices were so beautiful accompanied by piano. I found joy in hearing that sound that comes from that kind of soulful singing.
When I was a child, I used to hum songs while eating dinner with family or sitting in the back seat of the car when we were rolling on the highway on a family drive. There was one time in particular that my mom said to me that she heard a singing voice in me. I began to explore singing at that point as a form of self-expression.I soon found myself joining the church choir and singing in the soprano section. That is when I found my voice as a singer.
There are so many great artists who inspire me because of their great talents. I find inspiration through listening to the music of Prince, Michael Jackson, Chaka Khan, Earth Wind and Fire, Sade, George Michael, the Bee Gees, and other great singers.

What's your creative process like (writing and producing)?
I think that writing music is like writing a story. It is a creative process that happens for me at any given time. Sometimes I will get an idea for a song doing simple things like going for a walk in the park or watching a good movie.
The production part is more planned out. I have a great engineer who I work with when creating new music. I think it is important to have a good engineer who gets your sound.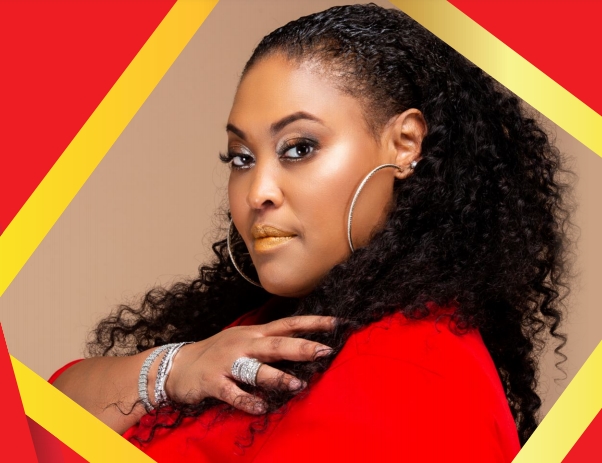 Tell us the inspiration behind your single "No Pressure."
I was inspired to write this song about the power of love and being in love. This song is like a serenade and celebration of that experience.
It's EDM remix - the No Pressure (Bruce Bang Remix) - reminds us of a classic early 90s dance music powerhouses such as Crystal Waters, CeCe Peniston, etc. and is refreshing to hear that sound again. How did thatremix come about?
I was in the studio with Bruce Bang one day and we were talking about expanding our sound to another genre. We talked about Dance music which I love. He and I started working on the remix. It happened in one day. We were pleasantly surprised at the result.
I also have another remix with DJ Riddler which is also playing on U.S. radio stations. It is an amazing process to collaborate with great people like Bruce and Riddler. It is a great experience when you discover a remix of a song. Each time it is something new to experience.

What's your favorite song(s) so far and why?
I have so many favorite songs. I like Michael Jackson's "Human Nature", Prince's "Controversy, Earth Wind and Fire's "Boogie Wonderland". There are so many more that I love to listen to. These songs are timeless songs filled with positivity and each tells a story that we can relate to and find inspiration.
What's on your playlist right now?
I like to listen to various styles of music. I have many songs from R&B to classical on my playlist right now from Michael Jackson, Prince, Earth Wind and Fire. I also listen to the music of Tanya Nolan...sometimes. :)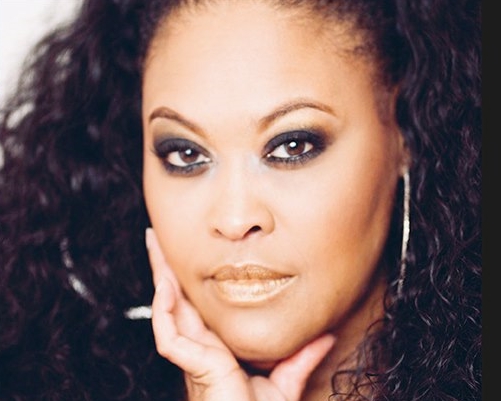 With you being a Grammy contender and already being featured in
Billboard twice, a 2020 NAACP Image Awards contender, not to mention your single "No Pressure" getting airplay, it seems you're really rising to the top! How's the ride been and any advice for fellow indie artists craving the same success and growth?
It is a humbling experience to see all of these wonderful recognitions of the music that my team and I created. These recognitions are not just for me but for everyone involved in my creative circle. I am so grateful for my team and all the great talented people who surround me. They are a great deal of the reason why this music is now being recognized.
I would advise indie artists that we all are part of one big family of music listeners around the world. As an artist, stay encouraged. Never give up on their dreams. It is about creating and sharing songs that affect people in a good way through your voice and what you have to say.

What is next in the works for Tanya Nolan?
I will be going back in the studio recording new music soon. I am looking forward to getting together with my team to make more music for the new year.
Connect with Tanya on her socials!
IG: iamTanyaNolan
Twitter: @tanyanolan
Tanya Nolan on Youtube