Reagan's World Shares New Single "I'ma Mood, I'ma Vibe" With 'It's Reagan's World' Debut Episode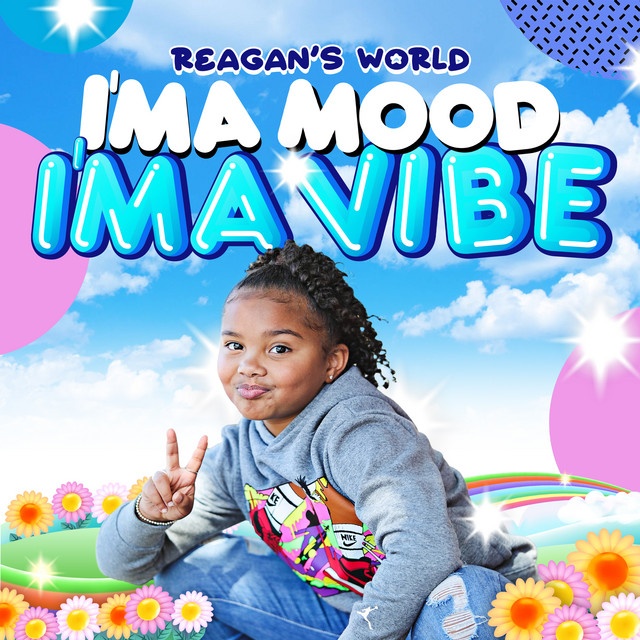 Reagan Myers, better known as the 8-year-old Atlanta recording artist Reagan's World, has a bright future ahead of her in both music and television. She became a new sensation last year with her bright personality, a huge following, and irresistible charm. Today, the emerging star makes her phenomenal debut in entertainment with the release of her debut single, titled "I'ma Mood, I'ma Vibe," on We Push Art Inc, which is accompanied with the debut episode of her web series, It's Reagan's World.
"I'ma Mood, I'ma Vibe" is a bouncy, feels-good, sing-a-long track that stars the pint-sized star dancing around with her friends. In the song's visual, Reagan throws a dance party at the estate that shows the latest moves, positive energy, and what we can expect from the new star the rest of 2023 and beyond. Reagan's formal introduction is a runaway hit soon to race up the charts in no time. The success will lead to an anticipated debut album, which is forthcoming.
In It's Reagan's World, her debut web series, the child star will discuss her music and acting career with family, friends, and fans live. The debut episode aires this Friday, May 27 on Reagan's YouTube channel.
Creative, exciting, and ambitious, Reagan's World is an artist-to-watch. Reagan's debut single is the perfect origin point for newfound fans of the child star as she plans to release more new music in the coming months. You may star updated on everything Reagan's World on social media.
Watch Reagan's new video below, the debut episode above, and afterward, stream it here.