Lil Mosey Drops New Single & Video "Flu Game"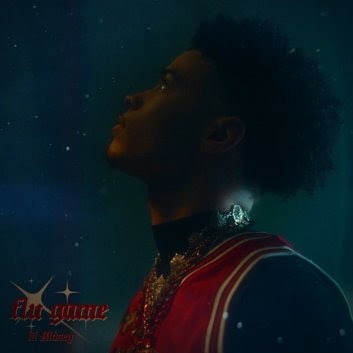 Multi-platinum Hip-hop star, Lil Mosey (Mogul Vision/Interscope Records), is back at it with the release of his sick new song and visual, "Flu Game." On the eve of its debut, fans flooded the YouTube comments awaiting the premiere of the Seattle rapper's first release of 2023. The track—produced by ISM, SephGotTheWaves and GeoVocals—allows Lil Mosey's signature melodic delivery to take center stage. Each verse showcases the artist's hard hitting emcee skills while the hook highlights his musicality, with a touch of R&B. The YUNGTADA-directed video possesses an understated flashiness, as the dim lighting percolates, creating a polished-yet-gritty effect. Repeating the refrain, "I'm just tryna ball like Michael Jordan," Lil Mosey considers that 2023 might effectively serve as a "Jordan Year," as he gears up for a feverishly hot season.
Fans last heard Lil Mosey in late 2022, as he rolled out two fourth quarter installment packs—UNI and VER—each featuring three tracks a piece. His last video, "Rocket" gained traction following its December release. As a whole, 2022 remained a strong year for the artist. One of his most notable videos, "Falling"—directed by Legit Looks—generated over 2.2M views, showcasing his versatility as an artist, sonically and creatively.

Since his 2018 debut, Lil Mosey has retained a loyal fanbase, thanks to his albums Northsbest and Certified Hitmaker, and releases such as, the double-platinum "Noticed," and his platinum 2020 single "Blueberry Faygo." The latter: crossed the 1 billion mark on streaming; peaked at No. 8 on the Billboard Hot 100; and earned Lil Mosey his first No. 1 on the Rhythmic Songs Airplay Chart. Lil Mosey has worked with the likes of Chris Brown, Gunna, Trippie Redd and more. Lil Mosey is currently in the studio working on new music to be released in the coming months.
Follow Lil Mosey
CLICK HERE
To Listen on Spotify
Radio Airplay Experts
are specialists assisting major artist and independent artist in radio airplay and the radio spins that are needed to create awareness. We focus on assisting artist looking for Pop Radio airplay, Hip Hop Radio Airplay, Gospel Radio Airplay, Rap Radio Airplay, Jazz Radio Airplay, Rock Radio Airplay, R&B Radio airplay and Urban Radio play. We pride ourselves in providing the most cost effective radio promotions packages for artist looking for National digital radio airplay and FM radio airplay.