L Young returns to the stage and studio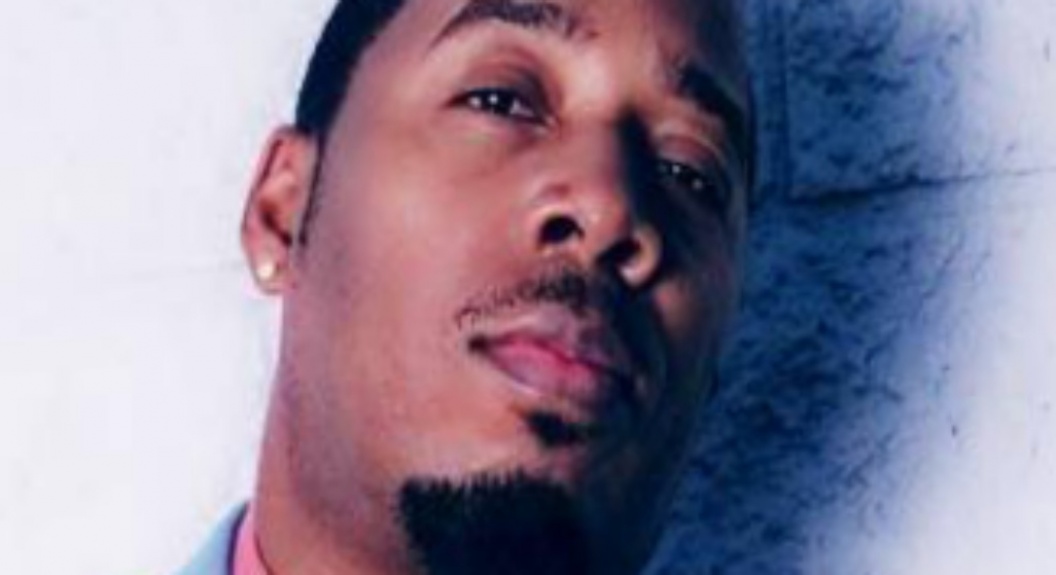 L. Young will be ready when the world fully emerges from its long, bleak season of Covid. Even now as venues around the nation and in the "Love is a Verb" vocalist's current base of operation began to cautiously open their doors to lovers of live music, L. Young is busily booking shows, putting the finishing touches on new music and preparing to reintroduce the world to tunes that he had released in the before times.
"Right now, everything is opening back up, so we are trying to get some shows together," the Louisville, KY. native said. L. Young said that the reality of performing before a live audience excites him, and he feels that the fans are equally excited.
"I think that being without live music for 14 months or however long it's been has garnered a kind of appreciation for artists and I think that it's gonna be a good year.
"I've got a live show coming up in Los Angeles and it sold out quick."
His crew put the show together two weeks prior and promoted it a week later. Usually, an artist needs a few weeks lead time to promote a show to ensure a good crowd – let alone a sell out. This show sold out in three days, L. Young said.
It's simple to understand that kind of overwhelming response, L. Young said.
"People are longing for that connection again. To be able to go out and have fun and have a drink with somebody and sit down and enjoy some good music," he said. "And artists are looking forward to reconnecting with people that way."
L. Young put in the work to keep his vocal and performance chops sharp during the pandemic. Because he's a songwriter, composer and producer, L. Young was able to write material for TV, film and video once it became clear that those mediums would need soundtrack and score material for the programming needed to keep isolated viewers entertained.
"Yeah, it slowed down for a while, but once people figured out how to work around the pandemic, a lot of animated shows came out that needed content. And then there was voiceover work, so I kind of pivoted and mostly did that."
But that's not the only thing L. Young did to stay busy and entertain his fans during the pandemic. He also released more videos of him doo-wop styled versions of hit records where he overdubbed himself singing the lead and backing vocals. The most recent entry featured a Verzus styled 'battle' with him performing medleys of songs by Boy 2 Men and Jodeci. L. Young released that video seven years after he became a viral sensation with the initial releases of the performances on You Tube. At the time, we was looking for a way to challenge himself around the time that "Love is a Verb" neared the end of its run as a radio hit. He experimented with the format on Instagram but soon realized that he needed longer format so he posted a performance on You Tube and then went to sleep.
"When I woke up, it was everywhere," he recalled. "It just went viral, and it was all something that I really stumbled into by accident. Or maybe I was divine."
L. Young has plenty of his own material that he can sing. His critically acclaimed 2013 album, "Reverb" included L. Young's signature song "Love is a Verb," and he gifted the world with one of the best albums of 2015 with his Christmastime release of "4 Ever Young." L. Young showcased his stylistic range on "Wrinkles in Time," project of classic soul styled songs he released in 2018. The singer said he was preparing two new singles for release in 2019 and 2020 when the pandemic hit. The first, "Karma," is a personal favorite and one that L. Young puts up there with "Love is a Verb."
"It's got that same theme of you get what you put out there," he said. The other tune, "Entangled," was inspired by the love triangle that ensnared Will Smith and his wife Jada Pinkett Smith. L. Young said "Entangled" is written from the viewpoint of the other man.
"Entangled" had a big response but it didn't have label support to put behind it when the pandemic hit," he said. "But the record still has legs, so I gotta do something with it."
Right now, L. Young is putting the finishing touches on a new single titled "Not The One," a cut brought to him by Stripped Down Records. The ballad tells the story of a man who appeals to a lady to turn away from the man who mistreats her and toward him. L. Young took the song, but first we made a few changes to some of the lyrics to make sure they fit the way that he would talk to a woman.
"I wanted to make sure that the song represented me and so they allowed me to go ahead and do some rewriting and then we went in and recorded it and the record came out real nice," he said. "Fortunately, they had some money to put behind it. It will go to radio and we will see what it does."
That creative give and take reveals what L. Young likes about being an independent artist. Like many singers, L. Young has signed with a label when he and some friends from Louisville formed a vocal group that scored a deal with Jive Records. However, label politics soured the deal and the group got released. And while he knows that there are advantages to having label support, the creative freedom of being an indie artist carries greater benefits.
L. Young added that the fans of indie artists are intensely loyal and those fans span the globe. He notes that a global fanbase is the life blood of any indie artist. "I look at where my half a million online followers are and most of them are overseas," he said. "Over there they are not so concerned with if you are endorsed by a label or some big producer or if you are on commercial radio," L. Young said. "If they like the song, they like the song and they are going to seek you out, find your website.
"They will support you by buying or streaming your records."