Jessie Woo Talks New EP 'Moods of a Cancer,' Haitian Upbringing, and Music Influences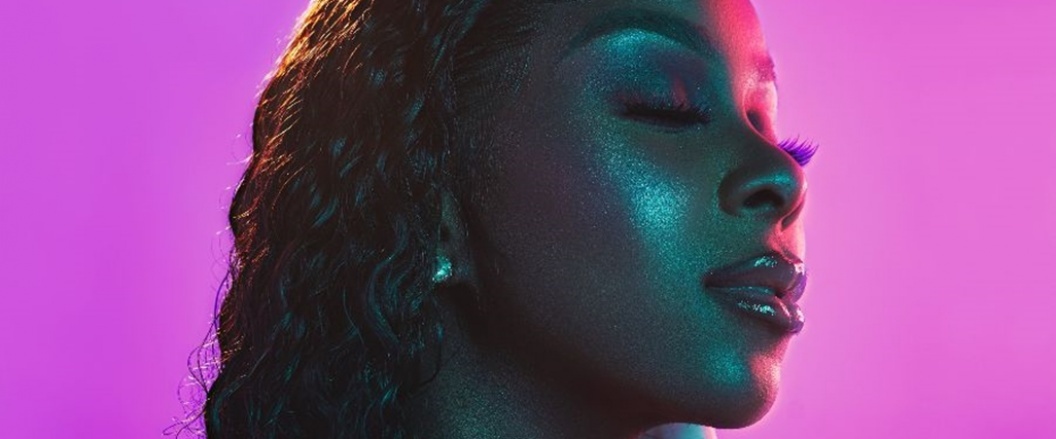 Known to be a viral sensation and "Love & Hip Hop: Miami" cast member, Jessie Woo is now showing the world a different side to herself with the recent release of her debut EP "Moods of a Cancer."
Executive-produced by Shaft for The KSR Group, "Moods Of A Cancer" features six new R&B tracks and two humorous skits. The EP reflects Jessie's range as a multifaceted entertainer, showcasing both her mesmerizing singing abilities and contagious comedic personality. (Listen HERE).
Jessie was gracious enough to sit down for a Q&A with us. Below, learn about Jessie's beginnings in social media, her musical influences, and motivations
What made you decide to start providing entertaining content on social media?
My content came out of depression. I had just moved into my first apartment in Brooklyn. A couple days after moving into it, I lost my first job as a receptionist in NYC. I was depressed not knowing what to do. I had a masters degree in Mass Communications but I couldn't find a job. Back in Miami I tried being a journalist but I wasn't Hispanic/spanish speaking. I had no connections in New York so that was a dead end. I had to get on unemployment and food stamps. I was depressed. In between looking for jobs I took to the internet and before I knew it, people knew my name.
How did you build your social media presence?
I was consistent. I posted often. I used Creole in most of my videos and carribean folks found it funny. I addressed everything from annoyances at church to dating but I also took a Haitian approach using my native language and accent. I think it made me stand out, I was different.
When did music come into play in your life?
I grew up singing in church. My mom says I started singing before I could speak complete sentences. I remember realizing I could sing around 6 or 7. I formed my first kids choir when I was 9. I think I saw a re-run of Sister Act 2 and I saw Lauryn Hill singing His Eye is on The Sparrow, that became my song. I taught it to the other kids at church and boom, a choir at 9!
I always thought I'd be a singer first. I started recording when I was a teenager. The first song I wrote was "Why Does it Have to Rain". Pursuing music was a struggle for me, I just couldn't get the right team, the industry is male lead, it was tough. So I quit trying a couple years ago. This January is when I made the decision that I'd try one last time.
Who are your musical influences?
My favorite singers of all time are Whitney Houston, Shania Twain and Celine Dion. They're all so different; their sounds, the different genres, yet they're all amazing singers with huge careers. I feel like I'm an urban mash up of these three queens.
What is the inspiration/concept of 'Moods Of A Cancer'?
I'm a CANCER and I am very moody. Romantically, I hate to admit it but I can be all over the place. One minute I want love, the next I want sex. I love RnB yet I love EDM, and Afro Beats, thats how I ended up with "Vacation" It has all three genres in one song and then I included Haitian lyrics to give it that extra spice.
My love for different genres and my moody love life inspired this EP. I recorded a lot of music but I was scared to release hence why there are only 6 songs on the EP. Ultimately the songs chosen for the EP embody my essence, my vocal ability and I love it.
You incorporate some Haitian Caribbean flavor with R&B on the project with is refreshing. How important is it for you to Haitian include your Haitian culture in your music and why?
It's very important to me that Haitians hear Creole on mainstream radio. We lack representation. Its been cool to sing Spanish and have reggaetone all over the radio forever. Afro Beats is finally mainstream. Its time for the Wakanda of the carribean to have her time. Haiti is well overdue.
What's next for Jessie Woo?
I look forward to performing my music and proving myself as a performer. I'm headed to Haiti to shoot the video for "Vacation" and I am excited about showing off my island and all of her beauty. More music is on the way. I look forward to continuing my Journalism career as well. BET has been my home for the last 2 years, I worked with Will Packer this year on the first Twitter show, Power Star Live. I hosted Essence Fest this year. I look forward to continuing the growth of my career. I'm trying to be the Haitian Jaime Foxx! A mogul! A Quintriple threat! I hope thats a real word. LOL
IG: @thejessiewoo