Jason Jackson Goes All In with a Funky Sax Style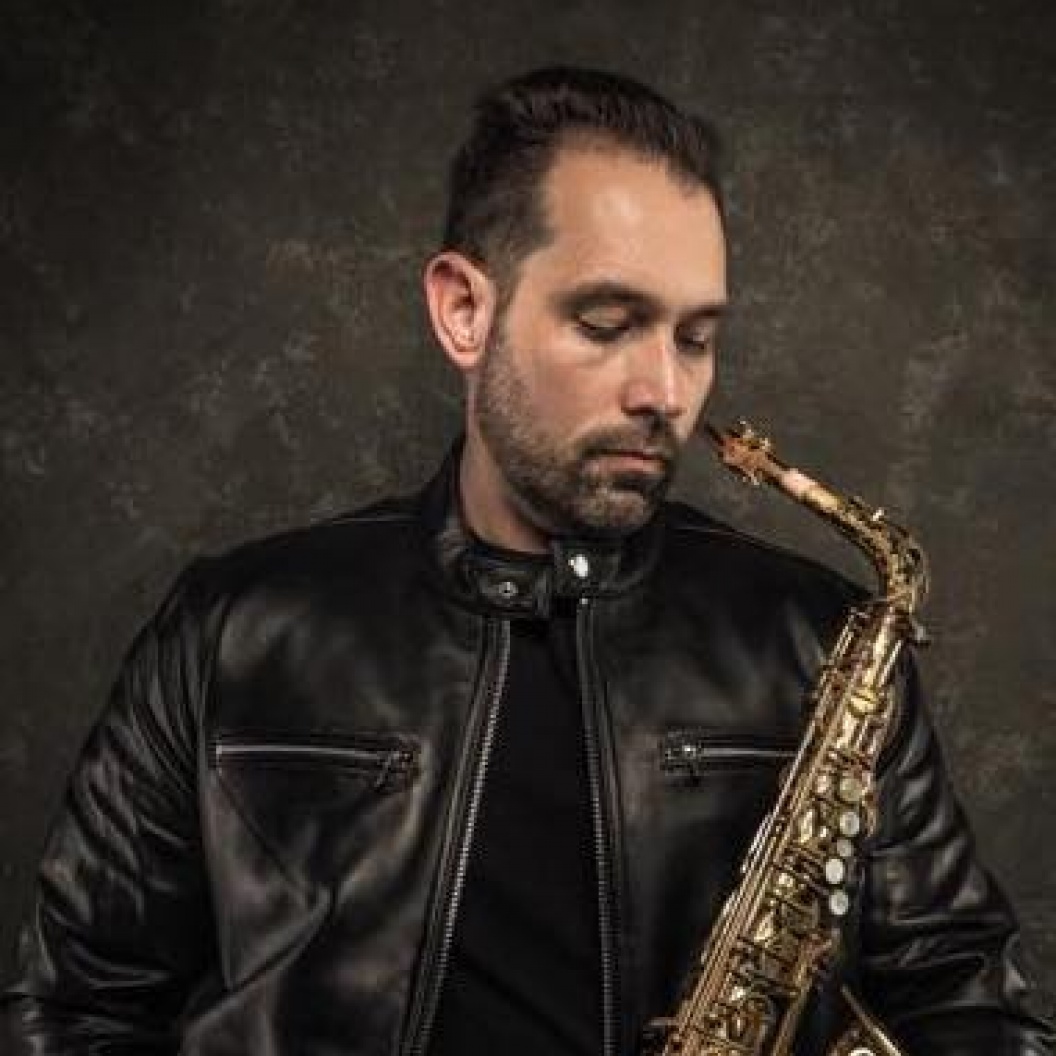 Saxophonist Jason Jackson started making waves during the COVID lockdown with his distinctively funky-smooth style of R&B-laced contemporary jazz on his debut EP, Movin' On. The Wilmington, North Carolina native cut his chops while still in high school working alongside reputable players from the school of James Brown funk. After devoting a decade to the armed forces as part of various navy bands, the now Virginia-based songwriter-performer took advantage of the downtime afforded by the pandemic via reaching out to current forces in the musical landscape and independently recording and releasing his first music as a solo performer.
Jackson recently released his second CD, aptly titled All In. Featuring notable guest artists ranging from Mr. Talkbox to Eric Marienthal, the album finds the artist solidifying his brand further while making the most of his recent studies and newfound experiences performing at venues and festivals around the States. The Urban Influencer's Justin Kantor recently spoke with Jackson about his path to national success as a smooth jazz player with an appealing R&B edge.
What do you remember as your first listening experiences growing up? Which musicians made the biggest impressions on you?
When I was in middle school, I started on clarinet. I enjoyed it. One Saturday afternoon, The Blues Brothers was on TV. There's that scene at the soul food restaurant and Aretha starts singing. The sax player gets up on the counter and starts playing the solo. I was like, "That needs to be me. You can't do that on a clarinet." That next summer, I told my band teacher I wanted to switch to saxophone.
The next big revelation was in high school when I heard David Sanborn play. Our jazz band was playing his tune "Slam." When I first heard his recording of it, it blew my mind. That's what I needed to strive to sound like. All throughout high school and college, he was a big influence.
Was it during high school that you started playing at the House of Blues in Myrtle Beach, South Carolina?
Yes, I was taking lessons from a sax player from James Brown's band, Leroy Harper. He lived 30 minutes away. The band would tour around without Mr. Brown to make some extra money. They were coming to Wilmington to play a gig. He asked me if I wanted to be in the horn section. I did a gig with them, and it turned out that the trumpet player they got to fill the horn section out was in the House of Blues band. They had lost a trombone player and were looking to hire a new trombone or sax player. He asked if I'd like to play with the band. That was the start of my playing out.
What were your key takeaways from that experience?
That was my real education. It's one thing to go to school for music and be told, "This is how it's gonna be. This is what you need to do." But to actually live it, especially at that young age, really opened my eyes to the importance of being prepared for almost anything. Not just knowing all your parts, but knowing how to interact with people. And more importantly, understanding all the different types of people that you'll run into. Different people have different goals and will treat you a certain way. There are ways to react to those things. A lot of it is getting some thick skin and learning how to let things roll off.

I was a lot younger than everybody, and I was definitely the weakest link in that band. They were sure to let me know that a lot, too. I had to really be resilient, take that criticism they were giving me and try to turn it around into something positive to improve myself. Instead of letting that defeat me completely.
How often did you perform there, especially since you had not yet graduated?
We were there seven nights a week. On three days, we'd do an afternoon show, too. I had this early release thing where I'd get out at about 11:00. I'd immediately drive down there. Our main set was from 9:00 PM to 1:00 AM. The trumpet player lived right outside of Wilmington in Leland, so we'd carpool and take turns driving.
Did you make a determination early on about which sax you would concentrate on?
All through high school and my first few years of college, I was strictly a tenor player. I loved the sound. But as I started listening to more David Sanborn and got into Eric Marienthal, I realized my voice was on alto. So I put the tenor away. I felt at home on the alto. The tenor didn't sound like I was speaking through it. Ninety-five percent of the time, I play alto.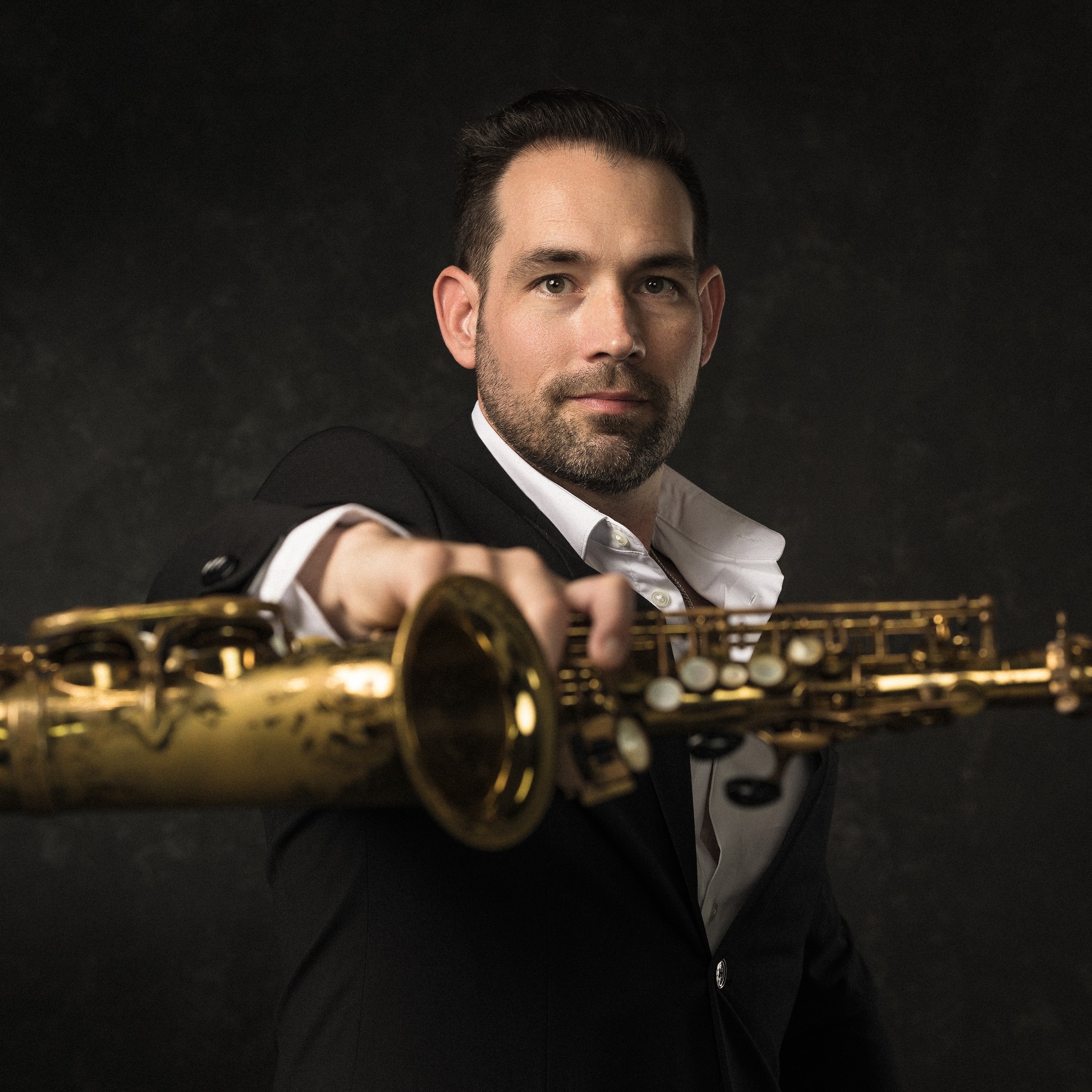 Shortly after high school, you enlisted in the service.
I was in the navy. I graduated from University of North Carolina Wilmington in 2005. I did retail management for a number of years and really didn't play that much. In 2010, I got a job in New Orleans at a navy exchange retail store on the base doing management. My office looked right out on to the New Orleans Navy Band. The idea of getting paid to play sounded really good. It happened that the trumpet player from the House of Blues had enlisted some years before. I called him and asked him about it. He gave me the ins and outs. I walked over on my lunch break and caught someone going in. He gave me a tour of the building and a rundown of the program. I asked what I needed to do to audition. I practiced for a week or so and came back ready to do it. I auditioned and won a spot, so I went right into the navy and ended up stationed there.
What are some highlights of places you played once you were enlisted?
In New Orleans, doing the Mardi Gras parades every year was great. After three years, I got transferred to Japan. I lived in Yokosuka, about 45 minutes outside of Tokyo. I was there for four years. A big part of that band was traveling all throughout Asia. We deployed on a ship and ended up in the Embassy band for awhile. I got to see all of Asia doing that. A lot of Korea, Indonesia, Cambodia, Thailand, Vietnam, even Australia.
Were there aspects of music in those locales that influenced your own artistic development?
My time in New Orleans, definitely. There's music everywhere down there, and it's all really groove-based. The groove is strong in everything that comes out of there. That's what I try to put into all of the stuff that I write and play. The groove's gotta come first. I feel that without a strong bed, it doesn't matter what you play on top of it. I had been leaning towards that when I studied with Leroy, and the New Orleans experience reinforced that.

Was there a turning point when you decided to pursue a solo career?
After my time in Japan, I got stationed in Norfolk, Virginia, close to where I am now. I was 10 years in at the end of that contract. I knew if I enlisted again, that would be it. My wife and I talked. She'd been climbing really steadily in her job, and I just didn't want to keep pulling her up and moving every few years. It was a good time for me to pull out of the navy. So once I decided that, I set a goal to release a record. I looked around to see who could help me with it. I was studying with Eric Marienthal, and he suggested I look for someone to produce for me. It was during the COVID lockdown in 2020. I thought, "This is the time to find a producer." All the touring was shut down. They would have a little time. I started researching.
When I was looking around on Instagram, I came across guitarist Adam Hawley. I'd been a fan, and when I saw he was producing and I went back to listen to more of his material, I realized, "This is what I'm feeling and how I want my music to sound." His e-mail address was in his bio. I wrote a message with an introduction and some links to my demos. But I stopped short of sending it, feeling like, "I don't know who I think I am reaching out to this guy. He's a big deal." But then I couldn't sleep, and something inside of me got me up to retype the message and send it to him. Not even five minutes later, he replied that he was on my page and dug my sound. That was it. From then on out, not two or three days have gone by that we don't talk. That was the start of a working musical relationship and a friendship.

How did you go about putting together your debut EP, 2020's Movin' On?
Technology has made things so much easier. Adam and I talked about what we wanted each tune to be. He'd do his stuff. We'd start at the bottom with the groove, pick a couple of demos. We'd get a working verse-chorus groove. I'd plug what he sent to me into ProTools in my studio at home. I'd record some top-line ideas over it, send it to him. Then he'd send me some changes and I'd re-record. We had a nice sketch. We'd then write a bridge and decide how long we wanted it and what the form would be. Then I'd put my stacks over the new track he sent me. It was all remote.
Was it "Groove All Night" that first got attention from the EP?
The first single release was "All the Way," which had bassist Julian Vaughn on it. That ended up at #17 on Billboard.
It's interesting to think about your being based in southeastern Virginia and having national success there. I grew up in that area, and I remember back in the late '90s thinking that I could never stay there and have any sort of career in music.
It's crazy how times have changed. For the longest time, I thought I would have to live in Los Angeles or somewhere close. But honestly, that's harder to do in this genre. Almost all of the gigs and festivals are happening on the West Coast. So, I can just take a quick flight or drive to a lot of them.
What about your new album, All In? You have a live band on the songs. Was the process the same?
It was pretty similar. Adam would send the rough take that we put together to bassist Mel Brown, who'd play on top of that and send his stuff back. Adam would plug that in, then we'd send that to drummer Eric Valentine to play on.
Things come full circle in a sense for you on this album with Eric Marienthal guesting on a track (as well as other notable contemporary jazz artists such as Chieli Minucci and Jonathan Fritzen).

I was so happy with all of the artists who agreed to play with me. I was shocked that they all said yes! I knew that I wanted to do something with Eric. When I was stationed in Japan, I'd meet up with him when his band came to play. That song, "On the Move," has such a nice groove and feeling and a great energy. I figured since I was playing alto on it, I'd have him on tenor to give it a nice balance.

The title cut, "All In," when I first heard the demo, I told Adam "We need to get Mr. Talkbox on it." He'd almost had him on one of his tunes. Saxophonist Marcus Anderson is also a good friend and ended up hooking us up. All the Bruno Mars stuff really put Mr. Talkbox in the mainstream. But if you listen to his own records, they're more in the R&B-gospel vein. They're great records. He really sounds good in the smooth jazz genre.

Do you exclusively play alto sax on your records?
If you listen closely, you'll hear some soprano on parts of the choruses. But there's one song on the new album called "Keep It Right There" on which I'm playing soprano as the lead sax.

As an independent artist in the contemporary jazz field, how have you found the marketplace to be as an up-and-coming act who wasn't previously featured on records or touring?
It's tough to break in, but technology really has changed everything. Now your social media can really drive a lot. I got a great radio promoter, Jason Gorov, who did an amazing job getting my first single out. Once that got out there, I was able to use that to help get some live gigs. And the live gigs promote the recorded stuff. Adam was helpful with the live shows. When he's in the area, I'll come out and play in his band. He also introduces me and lets me sell CD's. After doing that, I'll meet the club owners and festival promoters and start talking to them. Maybe they'll have me out the next time to do something of my own. It's a slow process, but you just take baby steps. Before you know it, you've made a little bit of progress and keep going.
You recently went through an online course of study offered by Berklee College of Music. Tell me about that and what it added to your palette as an artist?
It was a bachelor's program in songwriting and production. When I got out of the military, I used my G.I. bill. I was interested in production. It was perfect timing, because the whole time I was in that program I was writing and recording All In. All the technical things about ProTools, the best way to edit, the shortcuts. It helped my work flow. I was immediately applying what I was being taught. It sped the process up. You can learn a lot about anything on YouTube. But having someone who's really familiar with the software tell you all of their inside secrets really helps out.
There's often a fine line between jazz and R&B when it comes to contemporary jazz. What are your thoughts on that and your identity as an artist?
Smooth jazz and R&B are closer than they ever have been. Back in the day when smooth jazz was just starting, a lot of it felt more poppy. But now when you turn the radio on, there's a lot of R&B influence. It's great for me because I consider myself a big R&B fan. If I'm listening to something that's not instrumental, it's usually R&B. I try to marry the two as much as I can, because that's the music that speaks to me and makes me wanna move.
The closing track on All In is a cover of Joe's "All the Things Your Man Won't Do." How did you select that song?
I've always liked Joe. "I Wanna Know" was always in my head, but Adam was driving somewhere and called me. He'd just heard "All the Things" on the radio and said he could hear me playing over it. I'd mentioned I'd wanted to lean more R&B with this record, and I think that it ended up capturing what I'm after perfectly.
Looking ahead to the next few years, where do you see yourself going with your music? Any particular aspirations?
I want to play live as much as possible in as many areas as I can. Some of the bigger festivals would be great. I just played Seabreeze a few weeks ago, and that was amazing. It would be great to expand even into places where a lot of smooth jazz isn't traditionally played. If I could be involved in where the music is being heard, that'd be great.
Adam and I have started preliminary writing of the third record. I've also been guesting with a few artists. I hope to do more of that. I just did a single with Gino Rosaria called "Take It Uptown." He's also on my record on the song "Workin' It Out," which was the first song from All In to go to radio. Guitarist Gary Purcell also has a new record called "Reaction" that I'm playing on. The song "Through the Night" will be the next single from my album to go to radio this summer.
CLICK HERE
To Listen on Spotify