Urban Influencer Radio (Ep. 69) ft. Jeff Bradshaw, Kim Tavar, Melissa Jones, and Angel Sessions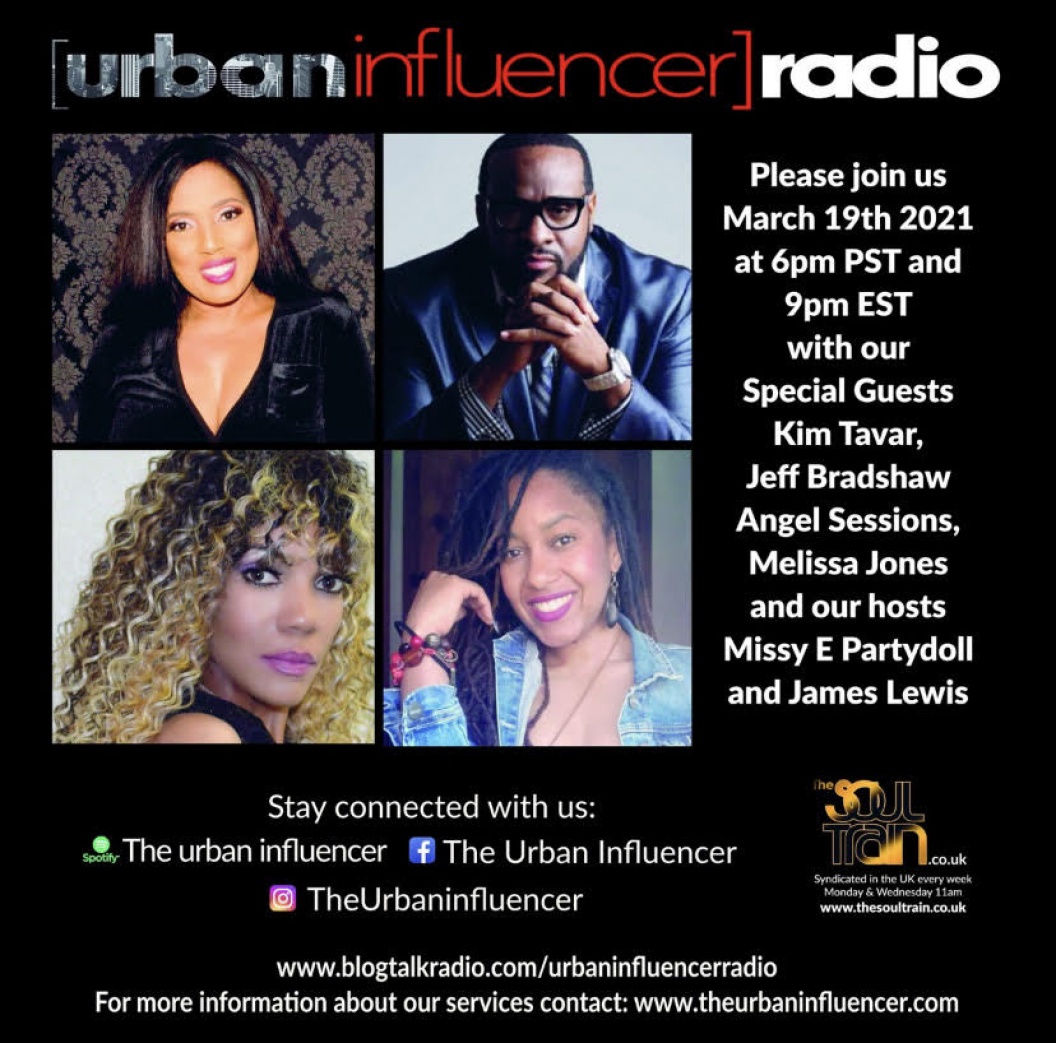 Urban Influencer Radio is in full effect for Episode 69! Check out this week's podcast featuring Jeff Bradshaw, Kim Tavar, Melissa Jones, and Angel Session!
Tune in below
Music played this episode:
Jeff Bradshaw ft. Conya Davis - Celebrate
Playa Swade ft. Ferrari - Price Tag
Kim Tavar - Movin
Melissa Jones - Make It Last
Matthew Aarons - Glorious
Angel Session - The L-o-v-e
Kash Doll ft. Tee Grizzley - Bossa Nova
Radio Airplay Experts
are specialists assisting major artist and independent artist in radio airplay and the radio spins that are needed to create awareness. We focus on assisting artist looking for Pop Radio airplay, Hip Hop Radio Airplay, Gospel Radio Airplay, Rap Radio Airplay, Jazz Radio Airplay, Rock Radio Airplay, R&B Radio airplay and Urban Radio play. We pride ourselves in providing the most cost effective radio promotions packages for artist looking for National digital radio airplay and FM radio airplay.