Urban Influencer Radio (Ep. 67) ft. Canita Rogers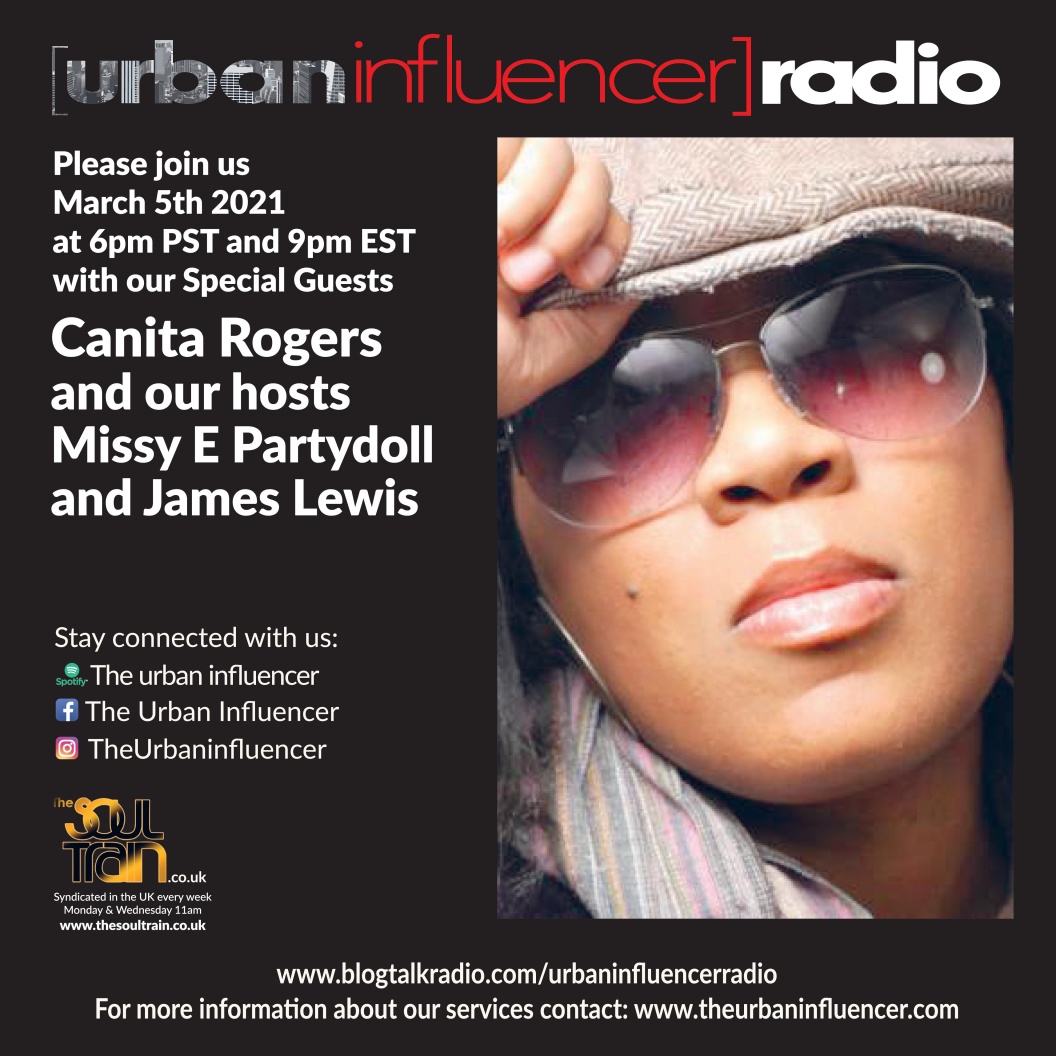 Urban Influencer Radio is in full effect for Episode 67! Check out this week's podcast featuring Canita Rogers.
Tune in below
Music played this episode:
Canita Rogers - Be With You
Canita Rogers - Don't Shut Me Out
Haviah Mighty - Atlantic
Jeff rshaw ft Conya Doss - Celebrate
Jelinda Hill - Defeated
Popp Hunna ft Lil Uzi Vert - Adderall (Corvette Corvette) Remix
Radio Airplay Experts
are specialists assisting major artist and independent artist in radio airplay and the radio spins that are needed to create awareness. We focus on assisting artist looking for Pop Radio airplay, Hip Hop Radio Airplay, Gospel Radio Airplay, Rap Radio Airplay, Jazz Radio Airplay, Rock Radio Airplay, R&B Radio airplay and Urban Radio play. We pride ourselves in providing the most cost effective radio promotions packages for artist looking for National digital radio airplay and FM radio airplay.