FLORIDA RAPPER 350HEEM ENTERS MAJOR LEAGUE WITH NEW EP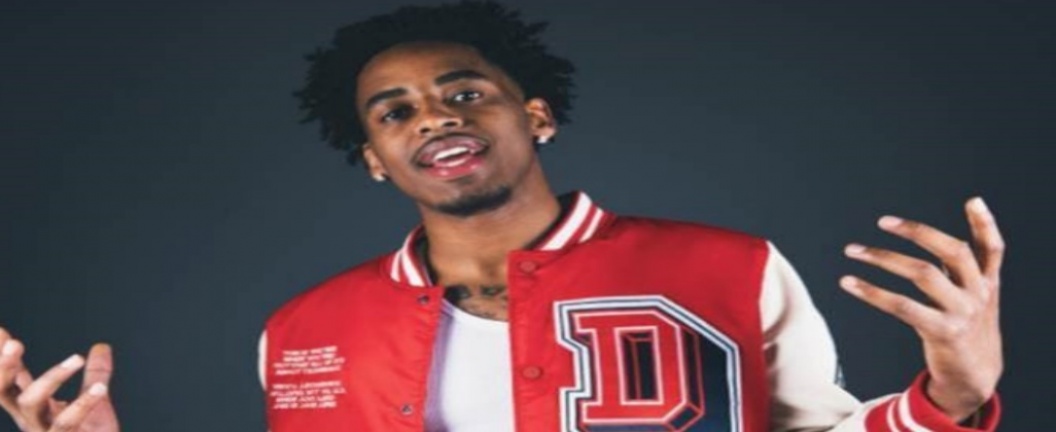 FLORIDA RAPPER 350HEEM ENTERS
MAJOR LEAGUE WITH NEW EP
VIDEO FOR "CHESS" OUT NOW WATCH HERE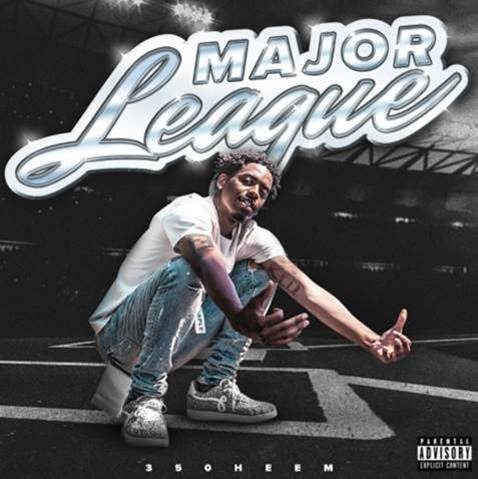 December 3, 2021 — (Hollywood, CA) — Today, Florida rapper 350Heem releases his energetic, highly anticipated new EP, Major League via Motown Records. Over the past few months, Heem has been teasing the project with electric singles like "Scat Day" featuring NoCap and his major label debut, "Tomorrow," which have further demonstrated his charisma and magnetism to the world. Listen to Major League here. 350Heem also drops the new video for "Chess". Watch it here.
"Scat Day" spotlights the powerful flows and undeniable presence that have earned Heem millions of views on TikTok alone. With its infectious hook and electrifying beat, produced by Tay Keith (Drake, Travis Scott, Polo G) and JetsonMade (Playboi Carti, Jack Harlow, J. Cole), the early single showcased the unstoppable talent that the Lakeland, FL, artist brought to "Built 4 This"—a dexterous track that recently exploded on TikTok, quickly amassing over 4 million views.
At the center of the EP is "448," an undeniable anthem for the trap game. Over a bouncing beat filled with synth stabs and 808s, he raps about the hustle of the game. And yet, despite his globetrotting tour dates, the rapper makes it clear the fame hasn't changed him—he's still the same Heem who grew up in Polk County.
With Major League finally out in the world, Heem is fulfilling his mission to put his hometown on the map. "Where we come from, I didn't see a lot of people rap," he says. "I didn't see the city support a lot of people, and there wasn't much light shed on our city either. That shit had me thinking it just wasn't possible. I want everyone to know it is." On Major League, and standout cuts like "448," 350Heem proves that a young kid can make it out of Lakeland, FL, or any of the places around the world just like it—as long as they hustle like there's no tomorrow.
FOLLOW 350HEEM
About 350Heem:
When 350Heem opens his mouth, melodies spill out like he's exhaling. The rising rapper from Lakeland, Florida, has broken through thanks to the unstoppable talent powering the stream of street anthems he's issued over the past few years. But just because his songs sound effortless doesn't mean he hasn't hustled — his relentless work ethic is fueled by a hunger to be the first from his area to touch the whole world. With singles like "Built 4 This" (which took off on TikTok) and "F**k a Friend," Heem built a loyal audience thanks to his mellifluous flow, party-starting bars, and ability to conjure hooks out of thin air. But with recent singles like "Tomorrow" and his forthcoming mixtape Major League, Heem reveals a deeper side to his music without sacrificing any of the joy of his earlier cuts. For a long time, Heem never thought this sort of success was possible. At every turn, he was told people from Lakeland don't make it out, and certainly not as rappers. But his friends eventually pushed him so hard that he couldn't ignore his own talent. That purity of purpose is felt in the string of infectious projects he's released the last few years — they float with the passion of a young artist discovering his gift. This journey is why his music feels so rich. And despite the hurdles he's faced, he's determined to see his music through, to prove that not only 350Heem, but kids from Lakeland, can become household names.
Radio Airplay Experts
are specialists assisting major artist and independent artist in radio airplay and the radio spins that are needed to create awareness. We focus on assisting artist looking for Pop Radio airplay, Hip Hop Radio Airplay, Gospel Radio Airplay, Rap Radio Airplay, Jazz Radio Airplay, Rock Radio Airplay, R&B Radio airplay and Urban Radio play. We pride ourselves in providing the most cost effective radio promotions packages for artist looking for National digital radio airplay and FM radio airplay.