[EXECUTIVE SPOTLIGHT] Paul Foster, Executive Chef At Manhattan Beach Studios

Here at The Urban Influencer, we love to highlight music industry "big wigs," corporate America execs, successful entrepreneurs, and small business owners.
Today (Oct. 16 ) we spotlight Paul Foster, Executive Chef at Manhatan Beach Studios, a movie and television studio in L.A. Foster is responsible for providing the yummiest of delicacies for the hundreds of employees and visitors at the studio. In this Q&A, learn what makes this "head honcho" tick.
What's your profession?
Executive Chef @ Manhattan Beach Studios
How did you get started?
In England, my school offered a cooking class taught by chefs from the Navy. I demonstrated some skill in that area, and the chef instructor recommended that I pursue cooking. I then attended Professional Chef's school in London. After graduating college, I came to America in 1990 to visit a chef friend from school and cooked a meal for people I was staying with. They enjoyed their meal so much they recommended me to a local restaurateur, who had me help out temporarily in his French Bistro in Palos Verdes. It worked out so well he asked to sponsor me for a green card, and I've been here ever since.

What's a normal workday like for you?
Once my wife became pregnant, I left the restaurant world and pursued corporate catering to have the semblance of a more "normal" hours. I am currently at Manhattan Beach Studios and work mostly Monday through Friday, 8:00-5:00. I do work some weekends for events on site, but I primarily oversee the running of the on-site restaurant and provide catering for some of the shows on site. I spend my day prepping and cooking with my crew, planning menus, ordering and purchasing food for the café and upcoming events, and meeting with the catering manager to plan events.

What's the most enjoyable part of your career?
The most enjoyable part of my career is watching people enjoy the fruits of our labor. Also, I take pleasure in passing along the love, training, and knowledge that I've gained over the years, and mentoring entry-level workers (with no experience or formal training), and watching them develop a passion and skill for this profession. I've had several beginners work their way up the ranks in the kitchen, gaining the experience and skill to go into cooking as a profession.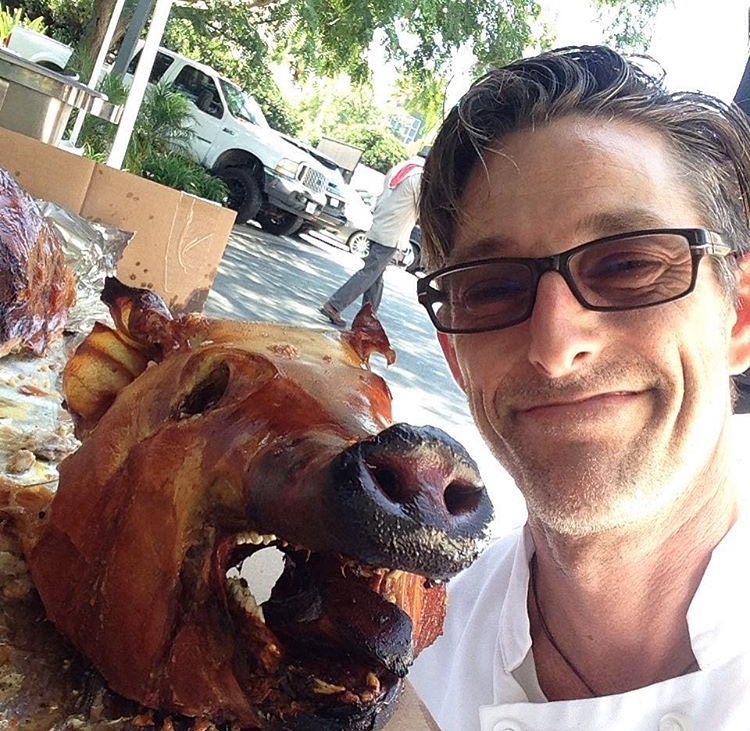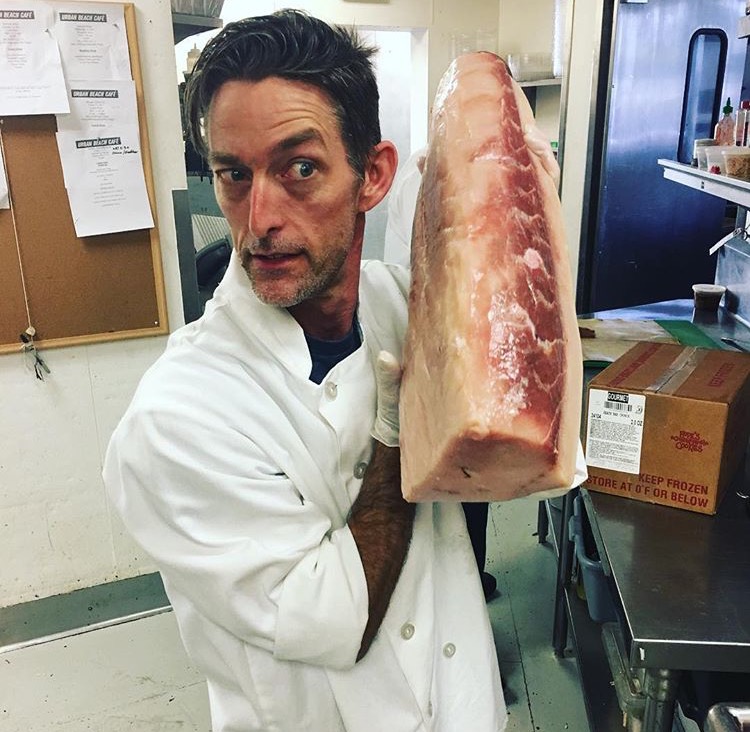 What's the least enjoyable?
Coming from, and thriving in, the chaos of the restaurant business, I miss the passion of that world. In the corporate arena, I find myself doing more paperwork and meetings than I'd like to. The scheduling around show production impacts the quality of my food since it is time sensitive- so that is still hard to accept with the never-ending changes that are involved when working on a studio lot.

What are you most proud of in your career?
I am proud of the diverse experiences I've had in cooking. I've worked in numerous restaurants of different cuisines and had many types of jobs. I'm also quite proud of the three years that I took "off" to be a full-time father at home while my children were young. During that time I was fortunate enough to be able to teach private cooking classes to small groups and cater intimate dinners and various events. This allowed me to maintain my passion, while "sharpening my knives and skills."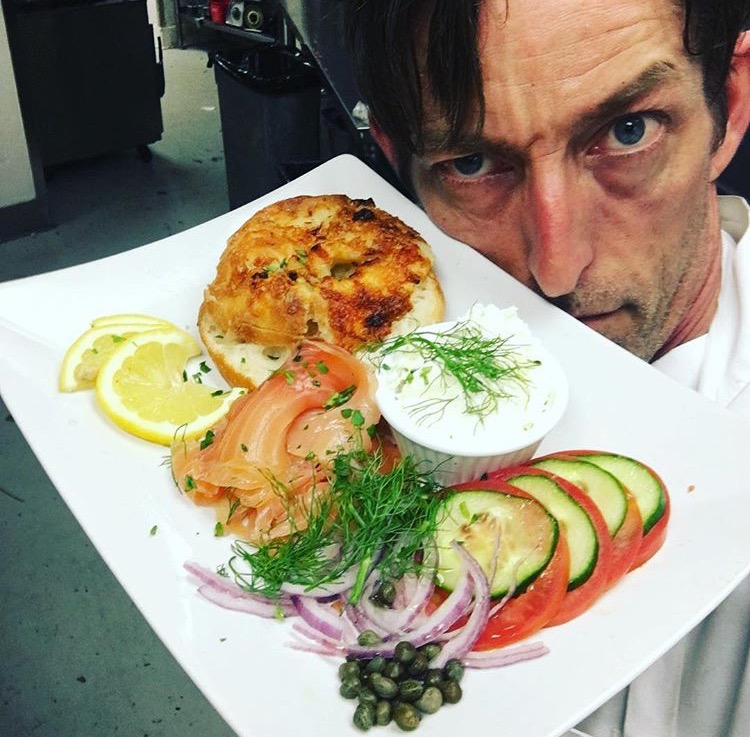 Who are your role models/mentors?
I gained my work ethic from my father. In the food business, I've gotten inspiration from different people at different times. My first mentor was Jose Dahan, the chef who sponsored me for my green card. The experience at his French bistro was invaluable, and his attention to detail and joy for the industry was incomparable and contagious. His style and standards left an imprint on me, and I felt my training in Chef's school enabled me to work well with him at that level. I also worked with an Italian Chef, Massimiliano "Red" Bartoli, who now owns a restaurant in Brooklyn, who continued my education and expanded my knowledge of creative Italian cooking. I have too many notable chefs I admire to list, but several major influences on me were Marco Pierre White (Gordon Ramsey's mentor) and the Roux Brothers. I've also found enjoyment in reading and watching Anthony Bourdain.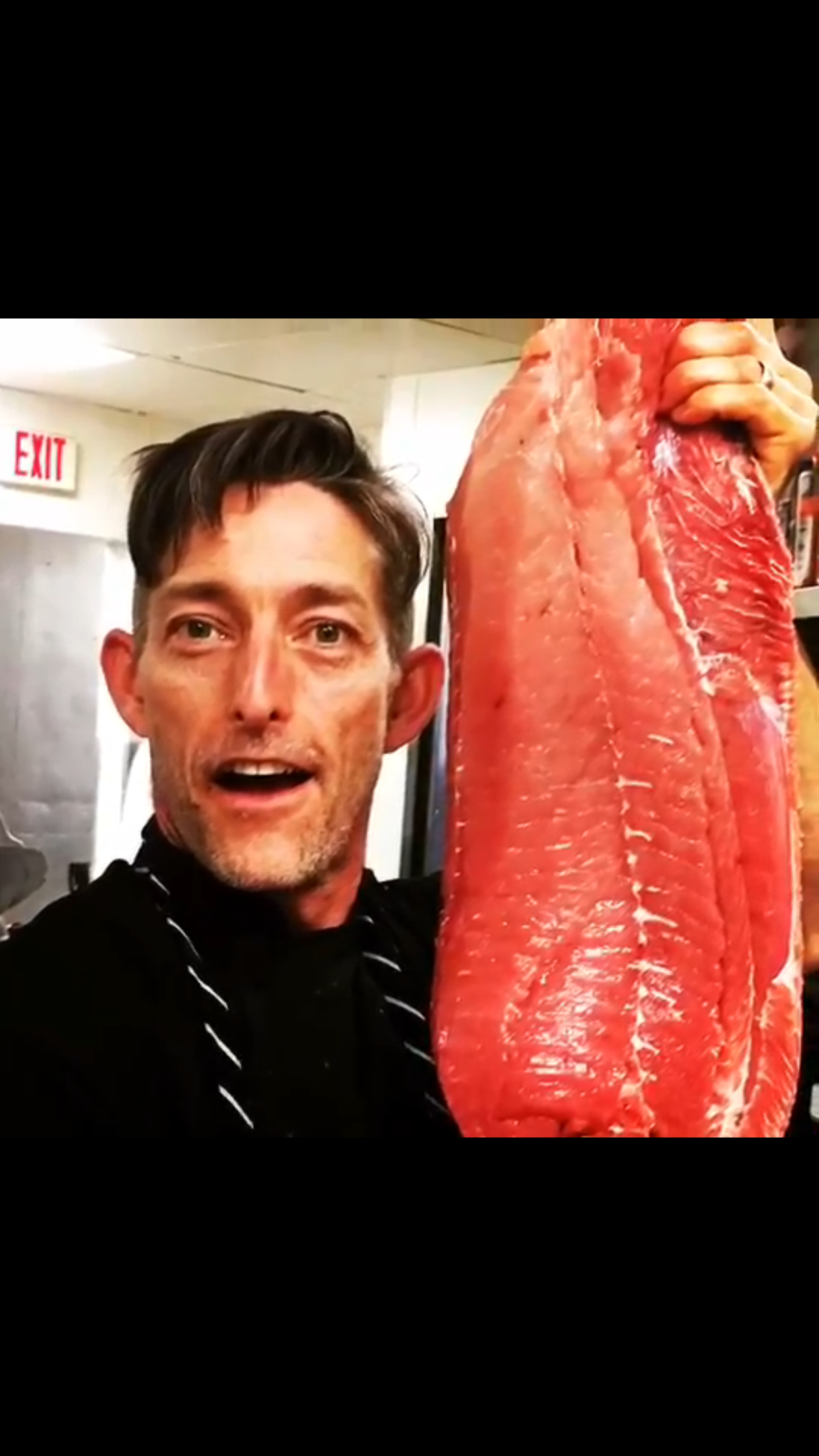 What advice do you have for those who want to pursue a career in that field?
Only pursue it if you LOVE the art of cooking. That way, no matter what avenue of the business you pursue, you'll be doing what you love. That will get you through the bloody hard work and long days that this profession demands.