El Chaotic: The Detroit Rapper on a Mission to Spread Positive Vibes Through Music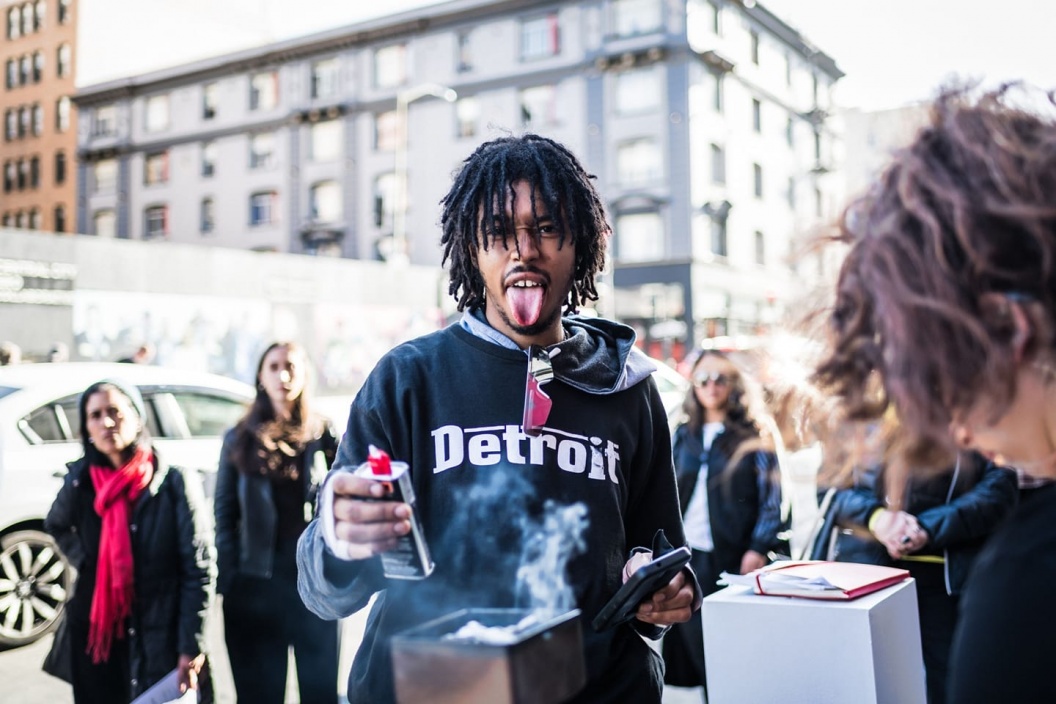 El Chaotic is a rapper and producer from Detroit who is making waves with his unique blend of genres, which includes Hip-Hop, R&B, Alternative Rap, EDM, Bass Arcade, Alternative R&B, Neo-Soul, Indie Pop, Electronic, Experimental Pop, Dream Pop, Trip Hop, and Chillwave. With influences ranging from Q-Tip to Kanye West to the Gorillaz.
El Chaotic's music is all about spreading positive vibrations and changing the world through his art. He creates music for gamers, meditation, laws of attraction, and just good music that will lift up your spirits. When he's in the studio, he connects with the Higher Power to channel positive messages and inspire his listeners to do better. His latest single "Say What" is a great example of this, as it encourages listeners to chase their dreams with passion, intelligence, and hard work.
El Chaotic is also making waves on the live circuit. He's performed at some of Detroit's hottest venues, including The BLU and The EL Club, as well as numerous underground festivals. Fans of Lofi music will especially love his latest video "In My Feelings," which showcases El Chaotic's unique style and artistic vision.
Overall, El Chaotic is definitely an artist with a positive message and a unique sound, and he's sure to make an impact on the hip-hop scene and beyond. So if you're looking for something fresh and inspiring, give El Chaotic a listen and see where his music takes you.
Listen to "Say What"
Connect with El Chaotic
For further professional , business, or legal questions contact lawrence.foster@ymail.com for said manager and or publicist inquiers.
CLICK HERE
To Listen on Spotify
Radio Airplay Experts
are specialists assisting major artist and independent artist in radio airplay and the radio spins that are needed to create awareness. We focus on assisting artist looking for Pop Radio airplay, Hip Hop Radio Airplay, Gospel Radio Airplay, Rap Radio Airplay, Jazz Radio Airplay, Rock Radio Airplay, R&B Radio airplay and Urban Radio play. We pride ourselves in providing the most cost effective radio promotions packages for artist looking for National digital radio airplay and FM radio airplay.