Creepy! Amazon's Alexa Freaks Out Users With Random Laughs

Ah, artificial intelligence. A help to our daily lives, as well as the source of many frustations and creepy situations. Are the robots made to help us getting a little TOO smart?
Amazon Alexa users have been sharing their experiences and videos on social media of their devices manically laughing at random times.
We told my roommate's Alexa we love her and she just laughed really creepy in response pic.twitter.com/ZfuNWpOJb0

— Hannah Brummund (@Lil_Brum) March 5, 2018
So Alexa decided to laugh randomly while I was in the kitchen. Freaked @SnootyJuicer and I out. I thought a kid was laughing behind me. pic.twitter.com/6dblzkiQHp

— CaptHandlebar (@CaptHandlebar) February 23, 2018
Creepy!!
It seems to be the same, mischevious laugh. Ever since mid-February, people have been sharing their experiences with the laughing apparatus.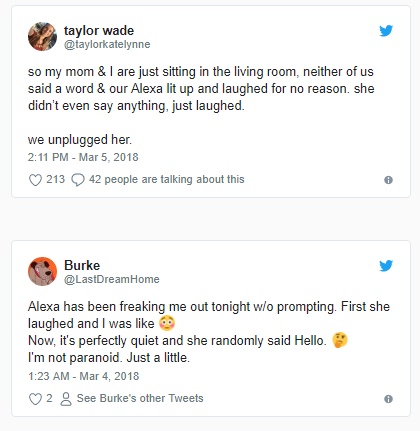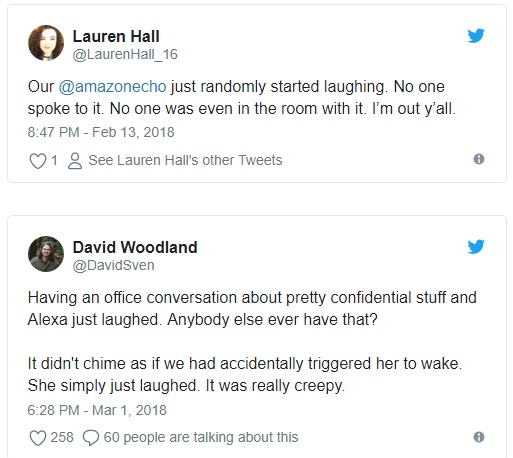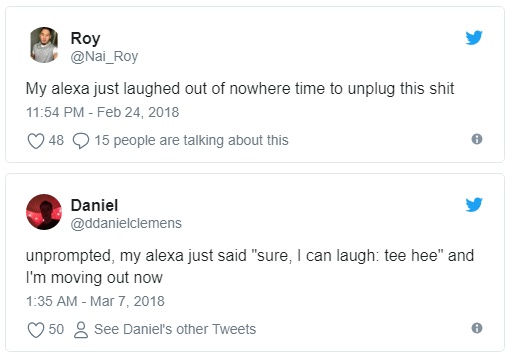 Amazon, the people emand answers...what is this - and why? Queue Will Smith's character from the iRobot becuase these devices are getting out of hand!