Beautiful Moments With Neika Simone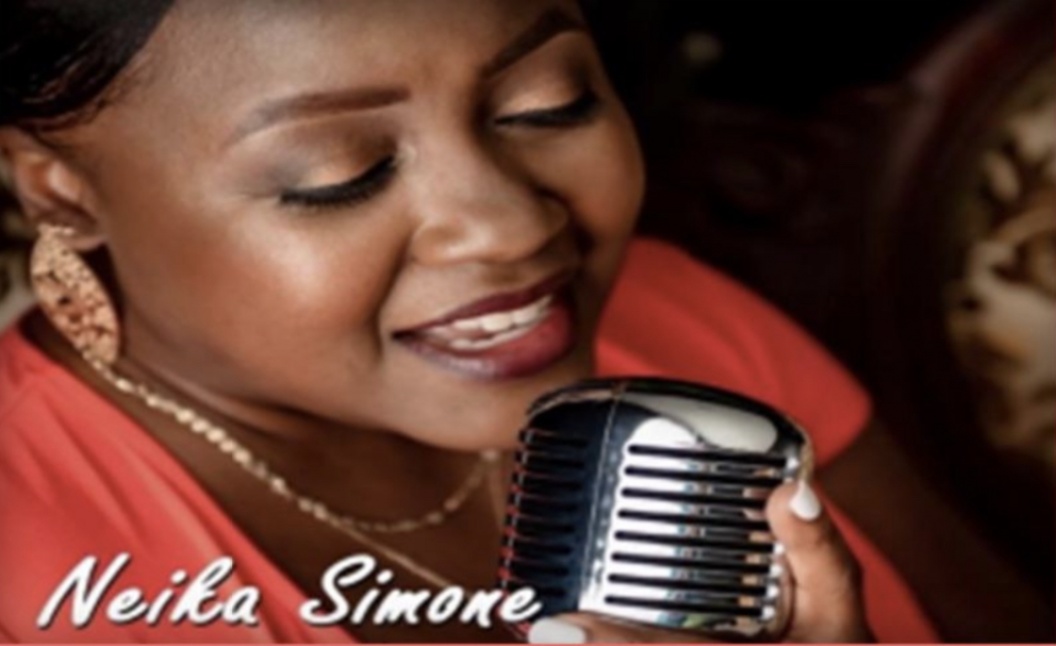 Singer-Songwriter Neika Simone's elegant vocals have soared from her Kings Mountain, NC church choir as a youth to #1 on the "Chartbound Below 30" Smooth Jazz chart with the release of her debut EP, Beautiful Moments. Presented by her mother with the opportunity to study the piano at the age of seven, Neika's love for music became a driving force that helped her find confidence and heal throughout the most challenging times of her life.
With a name inspired by late-great Recording Artist, Arranger, and Activist Nina Simone, Neika is a classically trained pianist, vocalist, and music educator who graduated with a Master of Music from Norfolk State University and a Bachelor of Arts from Elizabeth City State University. After graduating from college and getting married, Simone found herself returning to music lessons to seek balance in her life. By the end of her 20s, she found herself in an eight-year battle for her body, spirit, and soul. Simone underwent multiple surgeries for a severe case of endometriosis, tragically lost her brother, and endured a painful divorce.
With music as her outlet, Simone found a safe place to begin exploring her recording career with her friend and mentor Songwriter/Producer Victor Nelson and performing at Fredricksburg, VA jazz hotspot, Shannon's. The pair began collaborating on her debut project with Multi-platinum Songwriter, Producer, and Musician Hannon D. Lane and legendary Trumpeter Bill McGee, both of which played for Evelyn Champagne King's iconic band, Trussel.
Simone's Beautiful Moments debut is a tantalizing four-track EP covering relatable emotions from opening oneself up to the sweet cravings of new love, unpacking the complicated nuances of infidelity, to setting boundaries after a break-up. With lyrics and melody written entirely by Simone, her work has been described by SmoothJazz.com as having "powerful vocal range, a dynamic expanse of emotions, an intoxicating rhythm diversity and a hypnotic gift for intimate and inviting songwriting." Her major influences aside from Nina Simone include Ella Fitzgerald, Sarah Vaughn and Nancy Wilson.
The Beautiful Moments EP tracklist includes:
1. My Door
2. Million Pieces
3. Beautiful Moments
4. Sweet Craving
Links:
Radio Airplay Experts
are specialists assisting major artist and independent artist in radio airplay and the radio spins that are needed to create awareness. We focus on assisting artist looking for Pop Radio airplay, Hip Hop Radio Airplay, Gospel Radio Airplay, Rap Radio Airplay, Jazz Radio Airplay, Rock Radio Airplay, R&B Radio airplay and Urban Radio play. We pride ourselves in providing the most cost effective radio promotions packages for artist looking for National digital radio airplay and FM radio airplay.