B Young releases performance video of "Eyes Wide Shut" for Vevo LIFT

VEVO AND B YOUNG RELEASE PERFORMANCE VIDEO
OF "EYES WIDE SHUT" AS PART OF VEVO LIFT

EXCLUSIVE PERFORMANCE OF "EYES WIDE SHUT" RELEASED
ON VEVO AS SECOND VIDEO IN THREE PART SERIES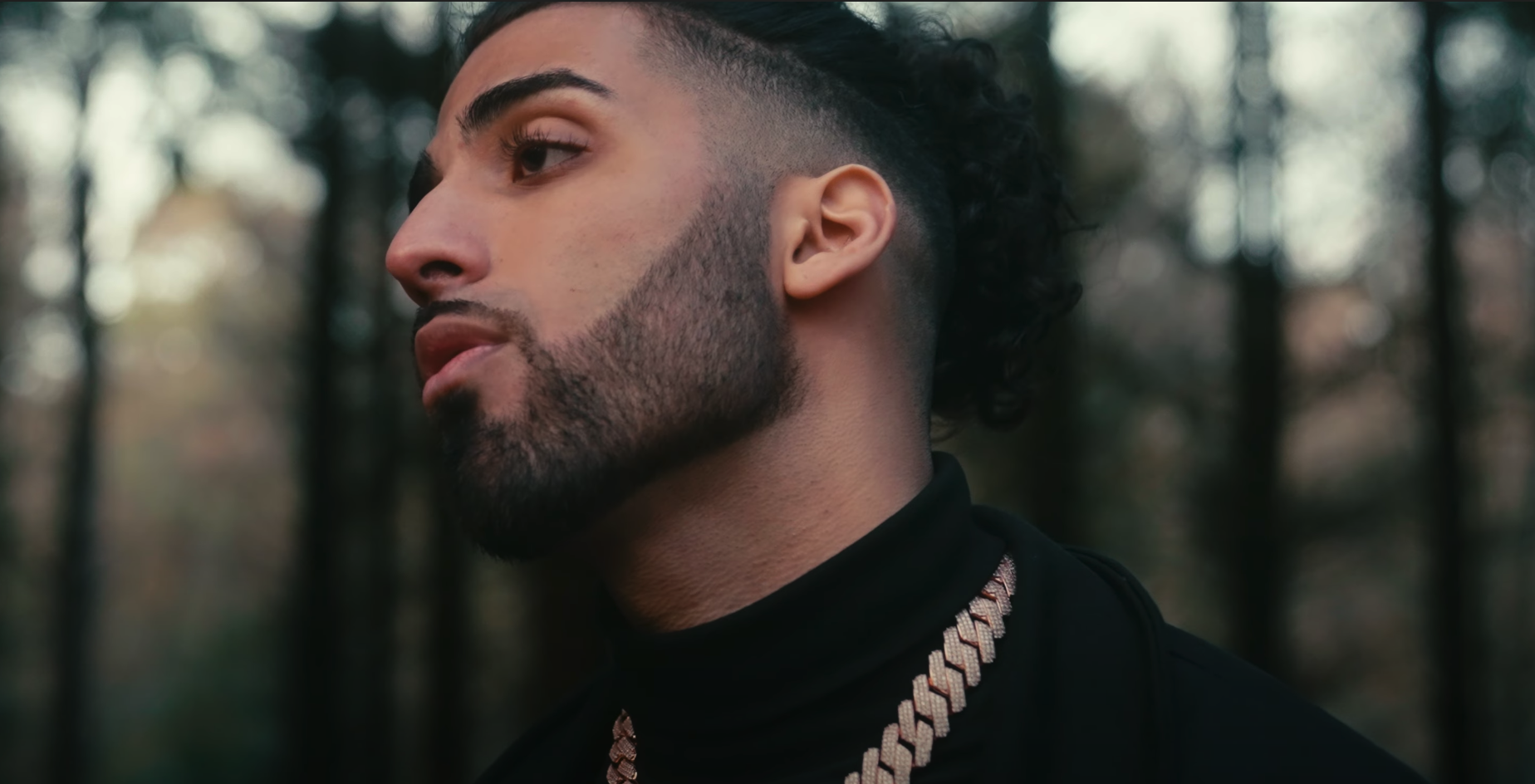 WATCH "EYES WIDE SHUT" VEVO LIVE PERFORMANCE
Vevo, the world's leading music video network, today released B Young's second performance in his LIFT series, "Eyes Wide Shut". "Eyes Wide Shut" follows the release of "Livin Easy?" and precedes the release of his short film.

Vevo's LIFT program connects today's up-and-coming and most relevant artists to audiences around the world through music video content. Launched in 2011, Vevo's artist development program shines a spotlight on the world's freshest new talent. Vevo LIFT alumni include the likes of Billie Eilish, Olivia Rodrigo, Doja Cat, Halsey, Khalid, Jorja Smith, YUNGBLUD, and more.

Vevo worked closely with B Young and his team to create a gritty, Gotham-esque version of Hackney in East London, where Young is from. "Eyes Wide Shut" takes place on the second floor of a carpark. The dark, oppressive space is supplemented by narrow, letterbox windows that tease police sirens and glimpses of Hackney nightlife. The previously released "Livin Easy?" shows B Young slowly and deliberately making his way up to a rooftop of a carpark, symbolizing his climb to the top. An epic skyline awaits him, symbolising his ascent to the limelight and the beauty of his future.

ABOUT VEVO: Vevo is the world's leading music video network, connecting an ever-growing global audience to high quality music video content for more than a decade. Founded by Universal Music Group and Sony Music Entertainment in 2009, Vevo offers fans worldwide a vast array of premium content to choose from, showcasing official music videos alongside a constantly developing lineup of live performances and innovative original programming. From top superstars to rising new talents, Vevo brings incomparable cross-promotional support to artists across the musical spectrum, at every stage of their careers.

Vevo has consistently evolved over the past decade to lead within today's ever-changing media landscape, embracing partnerships with a number of leading distribution platforms to deliver extraordinary content within ad-supported environments. With more than 26B views across television, desktop and mobile devices each month, Vevo brings music videos to the world – when, where, and how fans want them.

Vevo is available on YouTube, Samsung, Samsung TV Plus, Amazon Fire TV, Amazon Echo Show, PlutoTV, Apple TV, Roku, Comcast (Xfinity X1 and Xfinity Flex), VIZIO, Sky (NowTV and SkyQ), Foxxum, XITE, NetRange, Redbox, T-Mobile Play, Virgin Media, Xumo, Telstra and Vewd.
Radio Airplay Experts
are specialists assisting major artist and independent artist in radio airplay and the radio spins that are needed to create awareness. We focus on assisting artist looking for Pop Radio airplay, Hip Hop Radio Airplay, Gospel Radio Airplay, Rap Radio Airplay, Jazz Radio Airplay, Rock Radio Airplay, R&B Radio airplay and Urban Radio play. We pride ourselves in providing the most cost effective radio promotions packages for artist looking for National digital radio airplay and FM radio airplay.