Ari Lennox Releases Seductive New Single "Hoodie" With Entrancing Music Video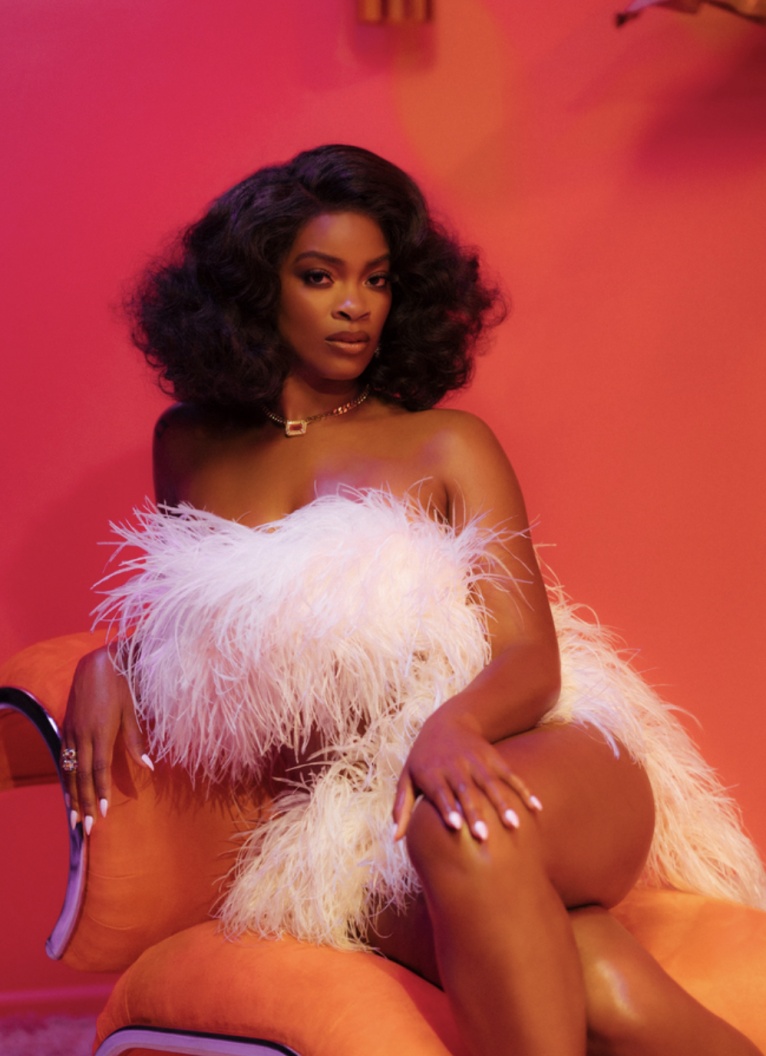 Ari Lennox sophomore season kicks into overdrive today with the official release of her new single, "Hoodie," and its electrifying music video. Even more, fans' long-awaited hopes are finally realized: The Grammy Award-nominated and multi-platinum singer-songwriter proudly announces her sophomore album, age/sex/location, will be released on Sept. 9 via Dreamville/Interscope Records. Pre-order the album HERE.
"Hoodie" reunites Ari with longtime Dreamville collaborator Elite, who helmed eight tracks on Ari's 2019 album, Shea Butter Baby. Their new creation is a fawning slow-jam that proves Ari is elevating all aspects of her talents for the new era. From the first note, she snatches listeners' attention with a cool, commanding authority and stretches her dulcet vocal range to dizzying new highs in a tune ripe for romance. The electrifying video, only ups the ante – the singer straddles atop a swimming tank and dons classy lingerie as she flirts – and does more – with her man. Hip-hop titan Isaiah Rashad co-stars as Ari's love interest in the video, which culminates in a surprise twist ending fit for a Jordan Peele script.
The release of "Hoodie" and its video continues a year of wins in 2022. She was nominated for four BET Awards in June and has achieved three RIAA Gold certifications this year, one each for fan-favorite Shea Butter Baby cut "Whipped Cream," her collaboration with Jazmine Sullivan "On It" and her huge solo hit, "Pressure." "Pressure," which will also appear on age/sex/location, catapulted Ari to a new class of achievements after its release in late 2021. In addition to becoming Ari's first solo hit on the Billboard Hot 100, where it charted for 17 weeks, it secured her first No. 1 on Billboard's Adult R&B Airplay chart, rocketed to No. 2 on Billboard's R&B/Hip-Hop Airplay chart and reached No. 6 on the Hot R&B Songs chart. To date, the song has more than 120 million global streams.
Age/sex/location serves as the hotly anticipated follow up to Ari's acclaimed 2019 debut, Shea Butter Baby. The project, now with over 1.3 billion global streams, spawned major hits: the RIAA platinum-certified title track, featuring Dreamville label head and marquee artist, J. Cole, the fan-favorite, gold-certified singles "BMO" and "Whipped Cream," and "Up Late," whose intimate video drew praise from ESSENCE, Noisey, Pitchfork, and Billboard. Awards recognition capped off the debut era, with nominations at the Grammys (for her contribution on Dreamville's album, Revenge of the Dreamers III), three 2019 Soul Train Awards, and two 2020 NAACP Awards.